General Dentists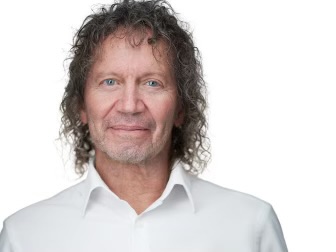 Joseph Roberts, D.D.S. (Cosmetic Dentist)
Dr. Roberts is known for his gentle touch and taking his patient's comfort seriously. He has a way of giving "painless novocaine" which his patients love and is often mentioned in reviews. Dr. Roberts' combination of training and experience, along with his calm and assured manner, make the most difficult procedures seem simple for his patients.
Dr. Joseph Roberts completed a fellowship in the Academy of General Dentistry and has received formal dental education at Temple University School of Dental Medicine, Montefiore Hospital and Harvard School of Dental Medicine. Dr. Roberts has served as president of the Eastern Dental Society as well a founding member and president of the Philadelphia Implant Society. Dr. Roberts has been published in the Journal of the American Dental Association and the Journal of Oral and Maxillofacial Surgery. He is an active member of local and national dental organizations and has lectured abroad in dental implants and digital radiography. Dr. Roberts serves on the board of the Kornberg School of Dentistry.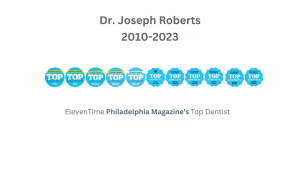 As part of his passion for music and education, Dr. Roberts is the founder of Let Them Rock, a nonprofit dedicated to scholarships for performance-based music education. He is also a founding partner of School of Rock. School of Rock started as one school in Philadelphia and is now grown to nearly 300 schools in 34 states and 10 countries, and is the largest provider of music education in the U.S.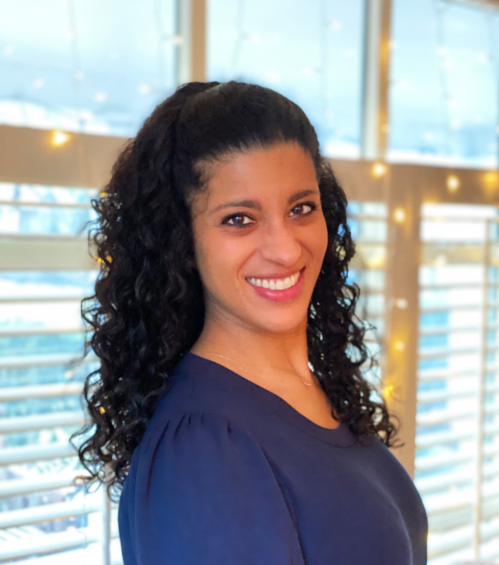 Sheena Hauser, D.D.S.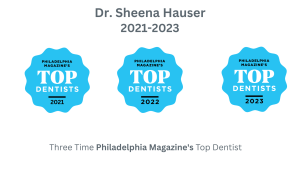 Sheena Shukla Hauser, DDS is a proud Canadian who hails from Halifax, Nova Scotia where she was born and raised.  She attended Dalhousie University faculty of Dentistry after completing a Bachelor of Science in Biology. Dr. Hauser then completed a 2 year general practice residency at Carolinas Medical Center in Charlotte, North Carolina. This comprehensive residency allowed her to treat and manage patients with complex dental and medical needs. She enjoyed her time in North Carolina after which she migrated north to the suburbs of Philadelphia. She has practiced in this area since 2008 and is thrilled to now be a part of the Dentists on the Square team.
Dr Hauser believes in cultivating meaningful and strong relationships with her patients with an emphasis on clear communication, rapport, and respect. She also believes in doing everything she can to provide a pleasant and comfortable appointment time for her patients. When she is not working, Dr Hauser is often either found on the tennis court or baking and cooking up a veritable storm. She is also kept incredibly busy with her three teen, preteen and elementary aged sons – who each have a variety of interests which keeps her running! Dr Hauser also enjoys other passions as well such as world wide travel and her ever favorite scuba diving in the Caribbean.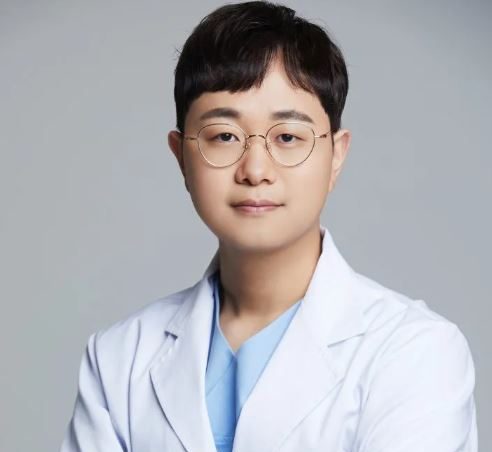 Gitae Kwon, D.D.S.
Dr. Gitae Kwon graduated Summa Cum Laude at New York University and also obtained his DDS degree at New York University College of Dentistry. He was honored with Outstanding Achievement in Operative Dentistry by the Academy of Operative Dentistry in his graduating dental school class. Dr. Girtae Kwon is also a Masters of Sciences candidate with Universita Unicamillus in Rome, Italy.
Dr. Gitae Kwon also serves as a faculty member at Gangnam International Implant Academy where he helps train fellow dentists about dental implant surgery and wisdom teeth extractions in Tijuana, Mexico.
With his extensive experience in placing implants, doing complex dentistry and teaching others the skills of implant placement, Dr. Kwon is a strong leader in modern dentistry.
When he is not providing dental care, you can find him travelling the world with his wife, enjoying coffee or playing soccer. Dr. Kwon is very excited to meet you.
With Dr. Kwon's experience, gentle manner and great communication skills, you will feel at ease and have a solution to chew better, smile more and have less worry about your teeth.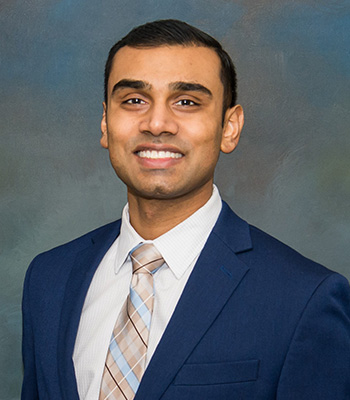 Chintan Patel, D.M.D.
Prior to joining Dentist on the Square, Dr. Chintan Patel completed a General Practice Residency at Johns Hopkins Hospital in Baltimore, MD. During his residency, Dr. Patel received a broad experience in clinical dentistry as well as management of medically compromised patients. Dr. Patel earned his Doctorate of Dental Medicine and Bachelor of Science from Temple University in Philadelphia, PA. Having grown up in Philadelphia, PA, Dr. Patel is excited to make his next big move and call Dentist on the Square his new home!
Dr. Patel believes good overall health starts with great oral hygiene habits! He continues to educate his patients on good oral hygiene practice and encourages periodic checkups to ensure that his patients protect their greatest asset, their smile! Dr. Patel continues to engage in CE courses to stay current with dental practices and learn new procedures to provide the best care for his patients.
Outside of work, Dr. Patel enjoys spending time with family and friends, golfing, traveling, and trying/cooking new cuisines.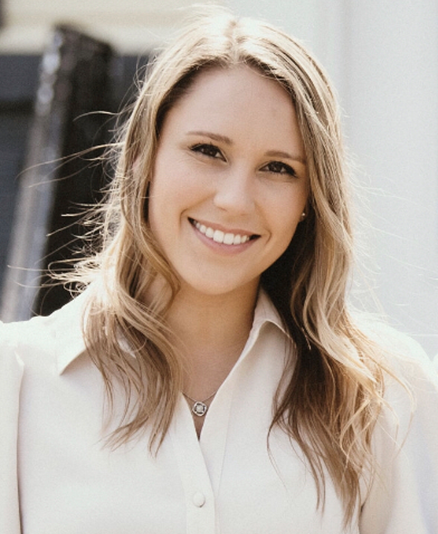 Angelique Sweeney, D.M.D.
Dr. Angelique Sweeney earned her Doctorate of Dental Medicine from the Maurice H. Kornberg School of Dentistry at Temple University. Prior to her dental training she completed her Bachelor of Science in Biology at Southern Methodist University in Dallas, Texas.
Dr. Sweeney is a passionate dental professional committed to providing the highest quality of comprehensive and cosmetic dental care. She was inspired to pursue a career in dentistry after experiencing the truly life-changing effects that dentistry can have on peoples' lives. Her devotion to serving others in a truly meaningful way through dentistry remains the core value underlying her care. She maintains expertise in a wide variety of skills and techniques to restore the function, comfort and esthetic appearance of the teeth. As a clinician, Dr. Sweeney is a perfectionist who prides herself on achieving the high standard of care her patients deserve.
From a patient experience perspective, Dr. Sweeney prioritizes the comfort of her patients and ensures a more relaxed, enjoyable experience during each visit. She is known to be gentle and works efficiently to deliver care in a painless, streamlined manner. She truly loves her work and values maintaining close relationships with each and every one of her patients. Dr. Sweeney is committed to staying current with dental advancements and technology. She is also Invisalign certified.
Dr. Sweeney is always excited to welcome new patients into her care at Dentists on the Square and looks forward to taking care of you!
Specialist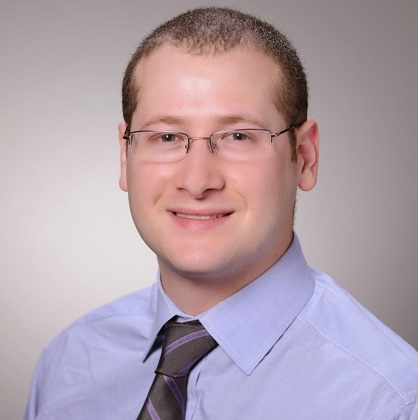 Adam Getreu D.D.S., M.S (Periodontist)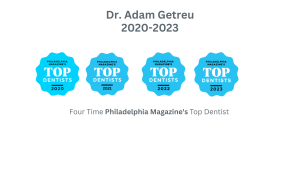 Dr. Adam Getreu earned his Doctor of Dental Surgery degree from Columbia University College of Dental Medicine. Having a strong interest in the surgical side of dentistry, Dr. Getreu advanced his education and received his specialty training from Temple University Department of Periodontology and Oral Implantology earning his periodontics certificate with a masters in oral biology.
Dr. Getreu is a Diplomate of the American Board of Periodontology.
Dr. Getreu is a member of the Delaware Valley Academy of Osseointegration, Northeastern Society of Periodontics, American Academy of Periodontology, the American Dental Association and is a Diplomate of the International Congress of Oral Implantologists.
As an avid cyclist, Dr. Getreu can be found most days taking in the sunrise and serenity of riding along the Schuylkill River.