Invisalign Aligner
Wearing metal braces doesn't appeal to everyone, especially if you are a socially-conscious teen or career-oriented adult. If you want an effective alternative to traditional metal braces, we invite you to consider Invisalign. Dentists on the Square is proud to have a team of Invisalign Providers at our Philadelphia office. When choosing our practice for your Invisalign treatment, you'll be in excellent hands.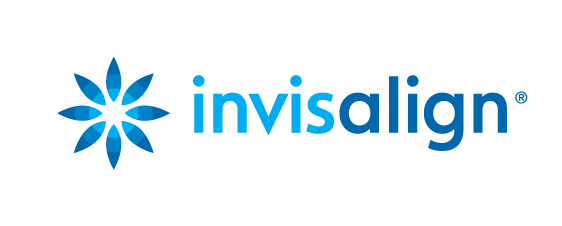 Many patients choose Invisalign because of the superior discretion, convenience and comfort this orthodontic system provides. Invisalign relies on a series of clear (nearly invisible) aligner trays that are changed out every 2-3 weeks until your teeth move into final position. With the ability to remove the aligners, patients can keep their teeth cleaner and eat the foods they enjoy. Invisalign can protect your dental health while your smile is undergoing treatment, as there is a reduced risk of gum disease and decay when there are no brackets and wires to obstruct your brushing routine. Most of all, adults can remain confident in their lifestyle while wearing Invisalign, as most people won't even know you are undergoing orthodontic treatment!
Invisalign Teen
Teens can reap the same benefits from Invisalign as adults. In fact, the perks are even better. We have years of experience helping teens achieve a straighter and healthier smile with Invisalign Teen. Teenagers love the ability to eat popcorn, engage in sports or play a musical instrument without the risks and drawbacks of traditional braces. And not only can they smile confidently for yearbook photos, but the Invisalign Teen treatment process won't tie up your schedule with multiple office visits. There are no adjustments or tightening appointments needed on a frequent basis.

Invisalign Treatment Process
Have more questions about what to expect from Invisalign? We've compiled a brief step-by-step explanation of the process:
Step 1 – Creation of a Tailored Treatment Plan
After determining that you're a candidate for Invisalign, our orthodontists will gather detailed measurements of your smile through x-rays, pictures and impressions. A precise digital 3D image is created so that we can map out a treatment plan to move your teeth into ideal position. Not only can we tell you an estimation of your overall treatment time, but we can also show you a virtual view of what your teeth will look like at each stage.
Step 2 – Delivery of Custom Aligners
Shortly after your initial visit, we will call you to pick up your custom-made aligner sets. Remember, these aligners are made just for you, so they should be comfortable and fit snug over every crevice and groove of your smile. While they need to be worn approximately 20-22 hours a day, you may remove the aligners for eating, brushing and flossing. You'll be instructed exactly when to move on to the next set of aligners in order to encourage your teeth to move into place.
Step 3 – Wearing Your Aligners
Approximately every two weeks, you will begin wearing a new set of aligners. You won't be asked to come to the office at each stage of treatment. In fact, our orthodontists will simply monitor your progress every six weeks. This is highly convenient for busy teens and adults who can't commit to frequent orthodontic appointments. When you change out your aligners, you may feel temporary tightness or soreness, but this will dissipate rather quickly. Overall, Invisalign is a much more comfortable treatment than traditional braces, without irritation to soft tissues like your tongue, lips and cheek.
Step 4 – Reveal Your New Smile
Once your last set of aligners are worn for the instructed amount of time, you can congratulate yourself on a new straight smile. Keep in mind that just like other orthodontic treatments, you may be asked to wear a retainer to maintain the beautiful results you've invested in.
Schedule Your Consult with an Invisalign Provider
Ready to learn if you can benefit from Invisalign or Invisalign Teen? Contact Dentists on the Square in Philadelphia and schedule your consult with an esteemed Invisalign Provider. In general, Invisalign can correct teeth that are gapped, crooked and crowded, as well as crossbites, under bites and overbites.