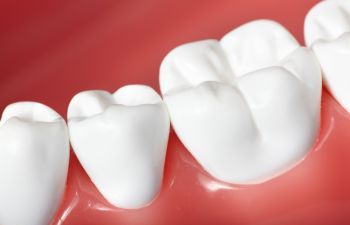 Gum disease is the leading cause of tooth loss in adults and yet is one of the most easily preventable diseases.
Are you doing all you can to lower your risk?
Here are four simple things you can do to ward off gum disease…
Brush Your Gums
Brushing is just as important for your gums as it is for your teeth, so make sure to pay a little extra attention to your gums when you brush.
As you brush, angle the toothbrush bristles into your gum line. Jiggle the bristles gently to dislodge plaque that forms between your teeth and gums. This will prevent inflammation (gingivitis) and stimulate healthy blood circulation in your gum tissue.
Floss Daily
Flossing prevents cavities and it also prevents gum disease. Floss is often the only material that can fit between teeth to remove the plaque bacteria that hide there. If you don't remove the plaque in time, it will harden into tartar which irritates the gums and leads to more infection.
Eat Fresh Fruits and Vegetables
Fresh foods contain fiber which is good for naturally cleansing teeth and gums of bacteria and food debris. Some fruits and veggies in particular (like strawberries and red peppers) are great sources of vitamin C. Vitamin C is essential for healthy gums that can resist infection.
See a Philly Dentist for Regular Cleanings and Checkups
Visit a dentist on a regular basis to make sure your teeth are free of the germs and debris that cause gum disease. Your team at Dentist on the Square will help you stay on top of your gum health and keep your smile in great shape for a lifetime.
Posted on behalf of Dentists on the Square