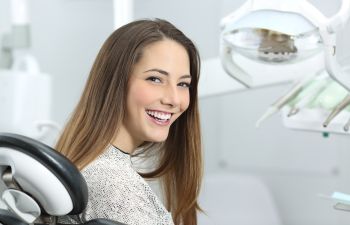 If you have a toothache, you'll do anything to get out of pain fast. When it's late or over the weekend, most of us turn to the internet to find fast fixes for dental problems.
Unfortunately, a lot of DIY dental tips you see on sites like Pinterest are written by non-dental professionals — and may actually be dangerous for your teeth!
Here are some important DIY Don'ts when it comes to taking care of your smile.
Whitening with Strawberries, Peroxide, and Baking Soda
Acidic fruits and abrasives like baking soda can do serious damage to your tooth enamel if they're used over and over. While your teeth might look whiter at first, it's because the outer layer of your enamel is changing. With repeated use, you can actually thin your enamel and cause your teeth to look darker, not to mention change the natural flora balance of your mouth.
Gluing Your Restoration Back Together
Believe it or not, some people use super glue to fix their dentures or put a crown back on their tooth. No, super glue is not supposed to go in your mouth. But aside from that, the glue may actually permanently damage your restoration so that it can't be repaired at all. It will save you money to see your Philadelphia dentist instead.
Re-Grow Cavities
No type of mineral, supplement, food, or oil pulling will cause tooth enamel to grow back. Enamel is a substance that doesn't repair itself like bones do. Once there's a cavity (hole) in a tooth, it needs to be physically cleaned out and filled with something like a white filling to prevent it from spreading.
Enjoy down to earth, honest dental care in Philadelphia at Dentists on the Square. Contact us today!
Posted on behalf of Dentists on the Square