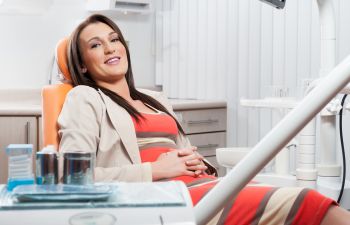 Cold sensitivity is a common problem that we see in our Philadelphia, PA dental practice.  This condition can affect anyone and has many causes.  Here are some reasons why you may be experiencing the problem.
Gum recession – Your gum tissue covers the roots of your teeth.  When you begin to lose gum tissues, the roots become exposed and are prone to being cold sensitive. Gum recession can be a result of brushing too hard, grinding your teeth, or aging.
Enamel erosion – Some people have very thin and weak tooth enamel. This condition can be genetic or brought on by consuming too many acidic drinks or foods.
Cavities – As decay breaks down your tooth, your cold sensitivity will get worse. The only way to fix this problem is by having dental work done to repair your tooth.
Cracked Teeth – When there's a crack or hair-line fracture in your tooth, cold temperatures can seep through to the inner layers of your enamel, causing sensitivity.
Teeth grinding or clenching – Bruxism will wear down tooth enamel, which results in cold discomfort.
Dental procedures – Initially after having a dental procedure such as a filling or a crown, you may experience some sensitivity.
Whitening treatments – Some bleaching products have harsh chemicals or are very strong and can cause cold sensitivity on your teeth.
Diagnosing Your Cold Sensitivity
If you've been having trouble with cold bothering your teeth and can't figure out what's causing it, then call the Dentists on the Square in Philadelphia, PA. We will gladly evaluate your condition to determine what can be done to help. Don't struggle with sensitive teeth any longer. Give us a call today!
Posted on behalf of Dentists on the Square