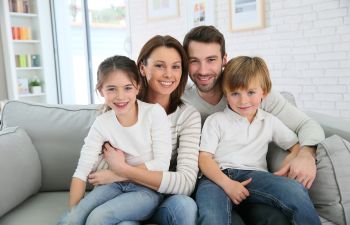 Whether you're new to Philly and need to get established or just need to find a new dentist, it's important to find a practice that can meet your family's needs.
Here are just some of the branches of dental care you should consider:
Preventative Dental Care in Philadelphia
The best dental care is the kind that prevents the need for fillings and root canals when at all possible. All good family dentists will prioritize hygiene and recommend therapies that can lower your risk of decay.
Pediatric Dentists in Philly
Kids' teeth are just as important as adult ones! Your children need a dentist who can put them at ease so that they get the full benefit of any procedure. Pediatric dentists should also have experience in treating children with special needs.
Cosmetic Dentistry and Orthodontics in Philadelphia
Everyone deserves to have a smile they love and you're no exception! Philadelphia boasts an incredible range of specialists committed to making teeth beautiful. You may be interested to learn more about teeth whitening or even dental implants.
Philadelphia Restorative Dentist
Do you have a toothache or a cavity that needs a filling? You need the services of a restorative dentist. Restorative dentists focus on addressing the function and comfort of your smile. Procedures range from fillings to crowns and dentures.
Whatever your needs and interests may be, you're guaranteed to find the solution at Dentists on the Square. With five dentists and a growing team of specialists, our practice is ready to welcome your family to Philadelphia! We're located right on Rittenhouse Square. Call us today to plan your visit. We'll be happy to answer any questions you may have about finding a new dentist for your family.
Posted on behalf of Dentists on the Square