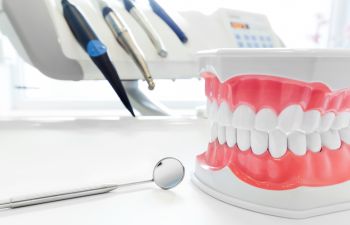 Do you have yellow, dirty-looking teeth? If your enamel always feels like it's covered with a chalky grit, then you probably need more than just teeth whitening.
Tartar, also known as dental calculus, is a mineral deposit that naturally forms on teeth and it can't just be brushed or bleached away. It only comes off when your teeth are professionally cleaned by a dental hygienist.
What can you do if the tartar keeps coming back in a matter of days? You may be someone who struggles with naturally heavy dental calculus growth. Dentists on the Square have a few suggestions for you.
Try Dry Brushing
Dental calculus is calcified or hardened dental plaque. You can easily remove plaque with a toothbrush before it has a chance to harden into tartar, but you might miss some areas when your mouth is full of toothpaste.
Scrub your calculus-prone areas with a dry toothbrush before you brush your teeth as usual. This reduces the debris that would become hard tartar.
Switch to a Power Toothbrush
A manual toothbrush might not work well for you. Try some automated tools like an electric toothbrush or water flosser to blast away plaque.
Floss More
Tartar often grows just below the gum line between teeth, which can lead to gum disease. Flossing removes plaque in those areas so that you don't get tartar growing between your teeth.
Preventative Dental Care in Philly
At the end of the day, having your teeth professionally-cleaned a little more often may be the best way to keep dental calculus from getting out of hand. Contact Dentists on the Square to schedule a cleaning at least every six months and get more tips on preventing tartar buildup.
Posted on behalf of Dentists on the Square