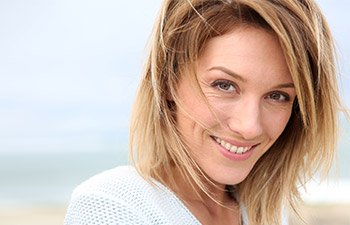 With so many over-the-counter and DIY bleaching treatments out there, professional teeth whitening can seem like a waste of money.
But the evidence is clear that going the expert route is the safest and most effective way to get a whiter smile.
OTC Teeth Whitening Products: The Real Waste of Money?
Drugstore dental bleaching products are limited in terms of what they can do. Most of them don't actually lighten tooth color. Instead, they lift shallow surface stains with the help of abrasives like charcoal and baking soda.
Items that do contain bleach have only small amounts of hydrogen peroxide. This will lighten tooth color, but you'd have to use so much for such a long time that it may hurt your gums before it makes a big difference on your teeth.
DIY whitening products are handy for whitening teeth to a small degree. They're also good for maintaining a tooth shade you're already happy with.
But if you want measurable results, then you need a teeth bleaching method that works. Wasting money on countless ineffective drugstore products will only discourage you from achieving your dream smile.
Professional Teeth Bleaching: Safe and Successful
For the best teeth whitening in Philadelphia, you need to see a cosmetic dentist.
Professional bleaching uses stronger agents like carbamide peroxide at prescription-strength levels. The bleach is carefully applied by a trained professional so that it doesn't bother your gums. Next, a special light helps speed up the process, giving you instant and noticeable results.
Ready to get the whitest smile of your life? Contact Dentists on the Square to plan your smile consultation. Ask us about ZOOM!® teeth bleaching.
Posted on behalf of Dentists on the Square