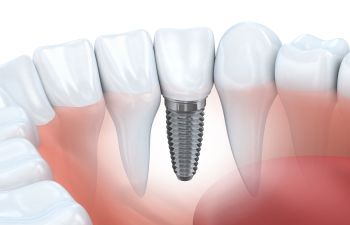 Are any of these dental implant myths holding you back from the best tooth replacement option Philly has to offer? Dentists on the Square clear up these common misconceptions once and for all!
Myth #1: Getting a Dental Implant Hurts!
You won't actually feel a thing during the procedure since your mouth will be comfortably numb. Post-surgery discomfort is easy to manage with over the counter pain relievers and it doesn't last long. Getting an implant is far less invasive than having your wisdom teeth removed!
Myth #2: A Dental Implant Can Fall Out
Once it heals in place, that implant isn't going anywhere! As long as you take good care of your implant, almost all people can expect their implants to stay with them for life.
Myth #3: Dental Implants Are Expensive
Implants don't cost much more than dentures and dental bridges. Dental implants can even save you money in the long run, since they don't need replacement and updating the way other restorations do.
Myth #4: I Don't Have Enough Jawbone for a Dental Implant
It's true that you need sturdy bone tissue for an implant to stay put. But procedures like bone grafting and mini implants could help you to qualify for the treatment even if you aren't an ideal candidate at first.
Myth #5: Any Dentist Can Place a Dental Implant
Having your implant placed by a seasoned expert is the best way to guarantee success. If you don't pick the right provider, you could experience discomfort, infection, or even implant failure.
Curious to learn more about dental implants? We've got you covered. Call Dentists on the Square today to schedule an implant consultation and find out whether they're right for you.
Posted on behalf of Dentists on the Square